We were scheduled for an appointment with our gynae, Dr Adrian Tan, at 2pm to discuss options as baby is 40 weeks as of 3rd May 2019 and showed no signs of coming out! We were considering inducing labour or option for an elective C-section as baby was in posterior position & I wasn't confident in my chances of a natural birth. 

4am: baby having a dance party in my tummy, super rapid movements. I joked that she's trying to break free of her prison 😂

8am: started having some menstrual-like cramps and then some discharge with blood (bloody show). The cramps was bearable.. just a little bit uncomfortable. I didn't know if it was contractions but I timed it anyway, and it was irregular.

9.30am: Victor drove out to get us  Macdonalds breakfast ☺️ After that I went to watch TV while Victor went back to sleep, after a restless night before. I continued to have cramps and continued timing them and they were about 5-7mins apart, getting more regular, but the pain was bearable.

11.30am: Crawled back into bed to try to sleep but I was having contractions every 3-6mins now.. and starting to be more painuful. went to the toilet bowl to sit the cramps out (and also to poop lah 💩), still had bloody discharge.

12pm: Went into the shower to take a hot shower hoping to ease the pain but it got so intense cramps that I started to shiver and convulse with each wave of contraction. That's when I shouted "Bao wake up! I cannot. I think I need to go to the hospital!"

12.30pm: left home for Mount Alvernia in a rush, with my towel still wrapped on my head LOL. I had about 4-5 contractions in the car where I was so in pain I cannot even talk (which means it took us about 15-20mins to reach)

1pm: checked myself into the delivery ward while Victor went to park the car. He then went to do all the paperwork while I got escorted to deliver ward 8 to get changed, and they strapped me up with the CTG for monitoring for about 30mins.

** My parents were on the way to Mount A as they were supposed to accompany to my 2pm appointment (which i obviously couldn't go to anymore) but they came anyway.. because excited about me giving birth soon! Only husbands were allowed into the delivery ward so my parents waited downstairs while Victor stayed with me throughout.

1.30pm: Nurse checked me and told me I was dilated 4-5cm already and went "wah why you tahan so long at home ah?" 😅 She then asked if I needed epidural (because she needed to call the anesthetist to come). Me, trying to be brave, told her I wanted to try the laughing gas first. But after 5 minutes I still felt the pain.. the laughing gas did NOTHING to me! So yes, EPIDURAL PLEASE.

2pm: My assigned anesthetist, Dr Yvonne Lim, arrived to administer the spinal epidural and I instantly feel some relief! She was super chill - her voice was soothing and she keep talking to distract you... honestly I did not even feel the needle being inserted into my back! Afterwards, with each wave of contraction, I only shivered and shaked - I read that it's the body's own mechanism of releasing the tension. But i felt no pain whatsoever.

2.30pm: my gynae Dr Tan came to check me and told me I've dilated to 7cm. He then came to burst water bag - the purpose is probably to allow baby to descend into the birth canal, I think? I just felt a warm gush of water pooling down there 😝

Asked him what time he predicts baby will out & Dr Tan said, "I think we can do this before dinner. 5.30pm maybe?"

3.30pm: Nurse came to check me. Still at 7-8cm. Catherer inserted. Tried to sleep but can't because I kept on shivering (side effect of the epidural) pretty badly actually.

5pm: Nurse checked me...10cm YAY! She goes out saying she will inform Dr Tan.

5.25pm: Dr Tan comes in, gets suited up and prepared - and told me to start pushing down there (even though I really can't feel much) 

5.42pm: I think I pushed about 10-15 times.. and after 3 minutes of pushing, she's out!

After that it was quite a blur - Victor cut the umbilical cord, checked on the baby's birth measurements while my placenta got delivered and my Vjj stitched up. I didn't have an episiotomy but suffered a "small first-degree tear" down. 

I also suddenly told Victor to get the bedpan because I had the sudden urge to vomit! Puked out all my gastric juices and water out into the bedpan several times while Dr Tan was stiching me up.. omg I felt damn embarrassed! He said it's normal as my body just went through some trauma.
Baby was passed to me for body-to-body contact and we were in the delivery ward for an hour before getting wheeled into our single-bedded ward where my parents were anxiously waiting to meet their grand-daughter for the first time :)


More soon!
Xoxo
Hello! My Name is Aurelia.
I was born on 3rd May 2019 @ 1742 hrs.
I weighed 3.095kg and measured 48cm long.

Feeling thankful for a pretty uneventful pregnancy so far, with the exception of the first few months of morning sickness which saw me squirming in bed in agony and throwing up everyday 😵
Apart from that, i'm glad I had no random bleedings, no swollen feet or swollen nose, no gestational diabetes and no complications to worry about (i e. like worrying that baby in breech position and I have to schedule a C-sect or something). Victor says I used to be very fat so my stomach is very stretchy already so no stretch marks so far.
Okay but this morning I had a scare because I didn't feel her move... but she did after I gulped down a huge glass of cold water and some sugary drink 🙂 I almost broke down and drove myself to the hospital can. omg.
37 weeks is considered "full term" already so it's anytime now.. although of course it's best if she stays inside for another 3 weeks until her EDD of 5th May! Partly because our gynae is away on holiday until next week, so hello Baby please stay inside for at least another week and don't give us such scares again ok? Love you so much already and praying for your safe arrival into this world.
Xoxo.

Had our maternity photos taken at 35 weeks on 4th April.

Hitting 37 weeks this weekend, and we can't wait to meet you soon, our little Aurelia 🌟
xoxo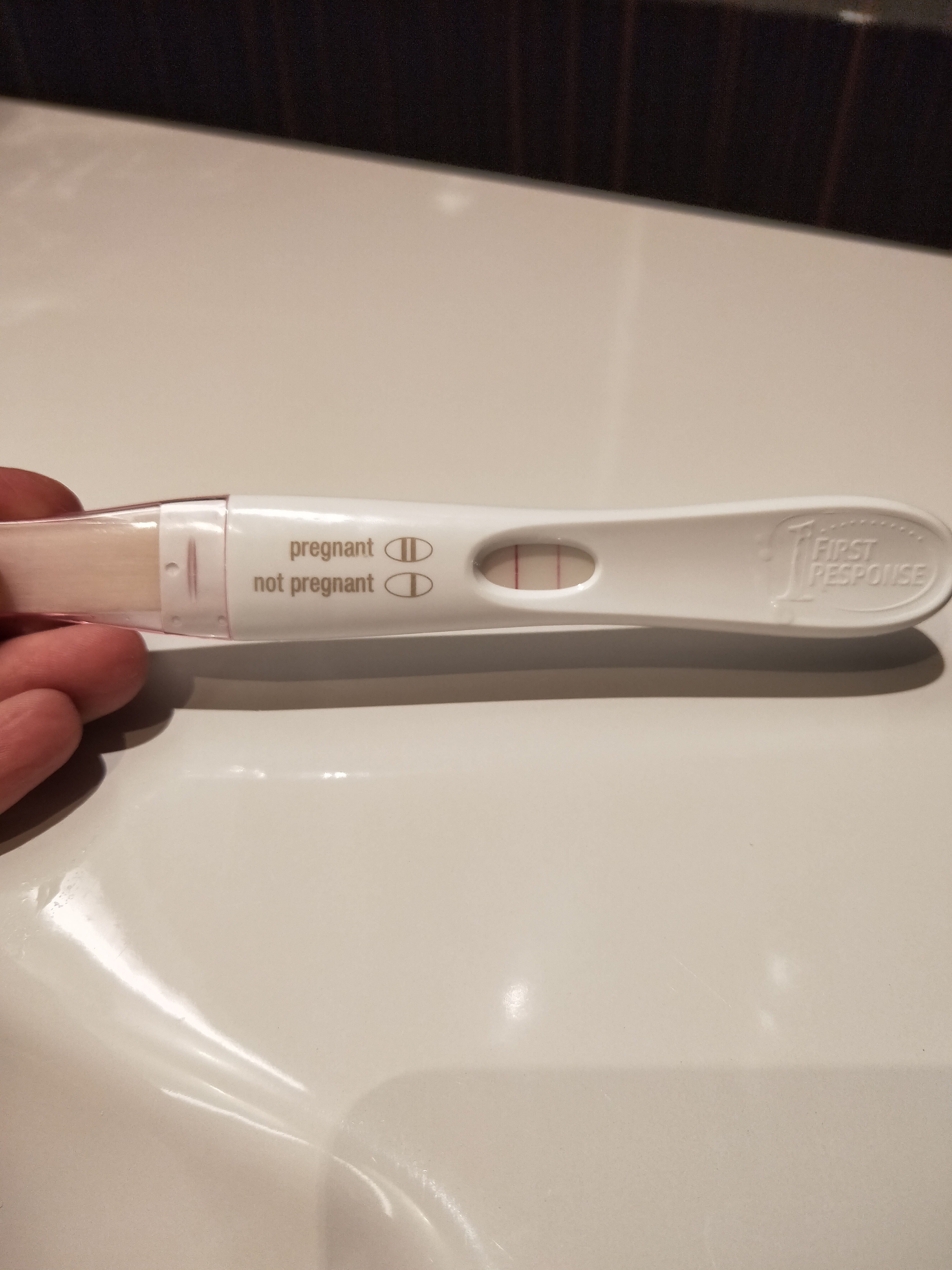 Due May 2019.
can't wait to cuddle you in our arms!
XOXO
We are having a baby!
3 years on: we've finally gotten our keys to our very own home last week on 8th September 2016!
We actually got our lawyer's letter to submit cheques and payment etc... and we were able to get our keys as early as mid-August but we wanted to avoid the hungry ghost festival.
Being the pantang person I'm becoming, we actually hired a fengshui master to analyze our house and give us some advice, based on the nature of the house positioning and our birthdays??? (don't ask me, I also don't know how to count 😂)
He shared some chinese practices (not fengshui) which people do when entering a new home:
1. Plant green beans around living room to symbolise future offsprings.
2. Sprinkle a mix of rice & salt at all corners of the house to ward off evil spirits and beings.
3. Roll pineapple in and shout "HUAT AH!"
.. so there we were, sitting blissfully in our new home with a pineapple and our keys.
This period will be a madhouse for us - the renovations, the wedding preparations, and the auspicious dates (and deadlines) we have to adhere to.. 😓😓😓
But is it crazy that i'm so happy and excited, albeit overwhelmed? It occupies my mind so much to the point I actually lose sleep because i'm so caught up with researching contractors/IDs/furniture and household items?!
Talking about sleep... here I am, in my hotel room in Los Angeles, fighting jetlag and trying to get some sleep after shopping.
Good night LA, good morning Singapore. 😪
18 August 2013: we took a leap of faith and signed lots of legal papers.
Current Mood:

awake
I always tell him NOT to get me flowers because it's a waste of money and I can't appreciate it.. but I guess a special occassion calls for a dozen roses 🌷 and my favourite Ariel, with Prince Eric (in Tsum Tsum form)
Wah seriously... need to go buy special balloons meh? 🎈
I totally suspected he was up to something because he has been asking me things like when I'm in Singapore (REPEATEDLY) and wanting to make dinner reservations for our anniversary (which I totally understand) - but he usually doesn't pry so it was very fishy! 🐟
Since I was stuck in Frankfurt on our anniversary, we had dinner postponed to the 25th till I was back.
Headed to Privé Cafe for alfresco dining, Keppel Bay Marina has a great ambience and it's so peacefyl. Food's pretty decent and affordable but I felt it's best to go in the daytime.. it's too dark at night (unless you sit indoors).
What we ordered/ate:
Charred Brocolli Salad ($17)
Great portion to share - comes with Virginia Ham, Avocado, Onions
Pulled Pork Sliders (3 pcs, $13)
My favourite dish of the night. The smokey sweetness from the marinated pork... yum!
Baked Snapper ($26)
Fish wasn't that fresh.. and the tomato sauce was a little overwhelming. Cous cous was hidden under the fish and soaked with the ketchup base 😂
Minute Steak Frites ($30)
Fries were good, but Vic said... "it could be better".
LOVED THIS! Green Tea Opera Cake ($7) - not overwhelming sweet (which I appreciated) & the matcha powder brought out a little kick.
I suggested catching a movie after dinner but he was like, "no I already planned to go Henderson Waves for a walk". Obvious, much? 😜
So I thought he was gonna just take a stroll, openly profess his love to me in the middle of a jungled park & propose.. but I think the real surprise was HOW he actually executed it.
Saw a light-stand & camera while walking over & I was like, "wah got people taking pre-wedding photoshoot leh!!!"
The set-up
Big thanks to these guys for making it happen! Thank you from the bottom of my heart.
When he got down on one knee & started talking, i couldn't even process anything (sorry!), still stuck in a dazed and shocked state. I was a sloppy mess after all the tears and such (which was caught on video) so hopefully i'll get to review that sweet/embarassing moment when we eventually get that clip 😂
Y E S.
I never pegged him as the romantic type (and I have VERY LOW expectations) but wah, I must say he totally caught me offguard with the whole set-up? And this is pretty close to my ideal kind of proposal ☺
Thanks for the well wishes everyone. Feeling the love!
XOXO
Okay so something happened last night. Victor finally popped the question and I said YES! 💍 🎉
Current Mood:

ecstatic
IT'S HAPPENING!
Although no official proposal has been made (ahem), it's okay because I don't need a ring on my finger to validate our love ☺
We booked our hotel banquet venue last December @ Carlton Hotel because we liked the ballroom & venue. Kinda glad we decided to plan a year ahead so we could enjoy the process and not rush into the planning!
More or less decided on my gowns for pre-wed photos and the actual day.. will share more soon. Maybe. 😉
SAVE THE DATE.
10TH DECEMBER 2016
#CARULLILEEWEDDING
We're 2 weeks shy of our 5th anniversary but I think it's apt to announce that...
I was lucky to have been in New York last week! it's the city that everyone talks about, the city where movies and shows get filmed, the city that never sleeps.
I am a foodie. A food junkie. I love to eat. So my travels involve alot of eating! I must say though, that eating out in New York is super expensive; be prepared to pay about $20-$30 USD for a meal (including the 15% tip...)
1. SHAKE SHACK
Ordered the shroom burger + cheese fries. there was cheese oozing out of the giant portobello mushroom patty... SO GOOD.
2. MOMOFUKU
One of my colleague brought me to this fusion korean-western food joint which was surprisingly worth the travel down to 14th Street. Apparently they change up their menu every few months to keep things interesting. We ordered the Smoked Trout Benedict, Thai-style Cabbage Salad and the Momofuku Bowl :)
3. BALTHAZAR
Probably the most overpriced and overrated place I went during my stay in New York. the place itself has a nice ambience and the food is alright... but it's not out of your mind. think Wild Honey kind of food/standard.
4. PERSHING SQUARE
I liked this one. This quaint cafe restaurant is just across Grand Central Station, thank God we managed to get seats at about 8.30am because the Q was super crazy when we left an hour later! Had the bagel with smoked salmon & cream cheese. The menu and prices are pretty affordable considering the prime location!
5. GODIVA CHOCOLATE
Located along the shopping street on 5th Avenue - gotta try one of the 5 drink choices they offer - at $6 USD each!
6. THE HALAL GUYS
Sadly, I didn't manage to try this but I always hear people raving about the 'chicken over rice' - it's one of those food trucks located along the streets so they have a few of them around New York.
7. MAGNOLIA BAKERY
Well, who hasn't heard of this? Definitely a must try in NYC! I had their carrot cake and it was decadent. I should really try their signature Banana Pudding next time though.
8. BAGELS
I lost count of the number of bagels I had. try maybe 7? I am a bread person so I really loved having bagels (with cream cheese) in NYC. saw different bagels with various flavours/toppings: poppy seed, wholewheat, sesame, herbs, plain, mixed grain. hmmmm... I miss this the most. Makes me wonder if there's any decent cafes with bagels in SG.
yum yum yum!
can't wait to get my fill of New York again soon ;)
XOXO
"Welcome to New York, it's been waiting for you..."
Current Mood:

grateful
Cliche as it may sound, I've always dreamed of flying but it just never crossed my mind in the past because I was fat (and y'know people always envision flight stewardesses to be damn slim and beautiful in their super tight uniforms!) Well, lucky for me, I shed some kgs off and decided to go try for it. And got in.
Flying has taken me to places I have always dreamed of going and I'm glad I have the opportunity to. Here are just some of the places I've been over the past year...
1. Maldives
2. Johannesburg, South Africa
3. San Francisco, USA
4. Frankfurt, Germany
5. Amsterdam, the Netherlands
6. Milan, Italy
7. London, UK
8. Moscow, Russia
9. Rome, Italy
10. New York City, USA
hope to share more pictures along with food recommendations around the world soon! ;)
safe flights always,
XOXO
So many of you have probably figured out what I have been doing for the past year now. I fly. I fly for a living. And i'm loving it ;)