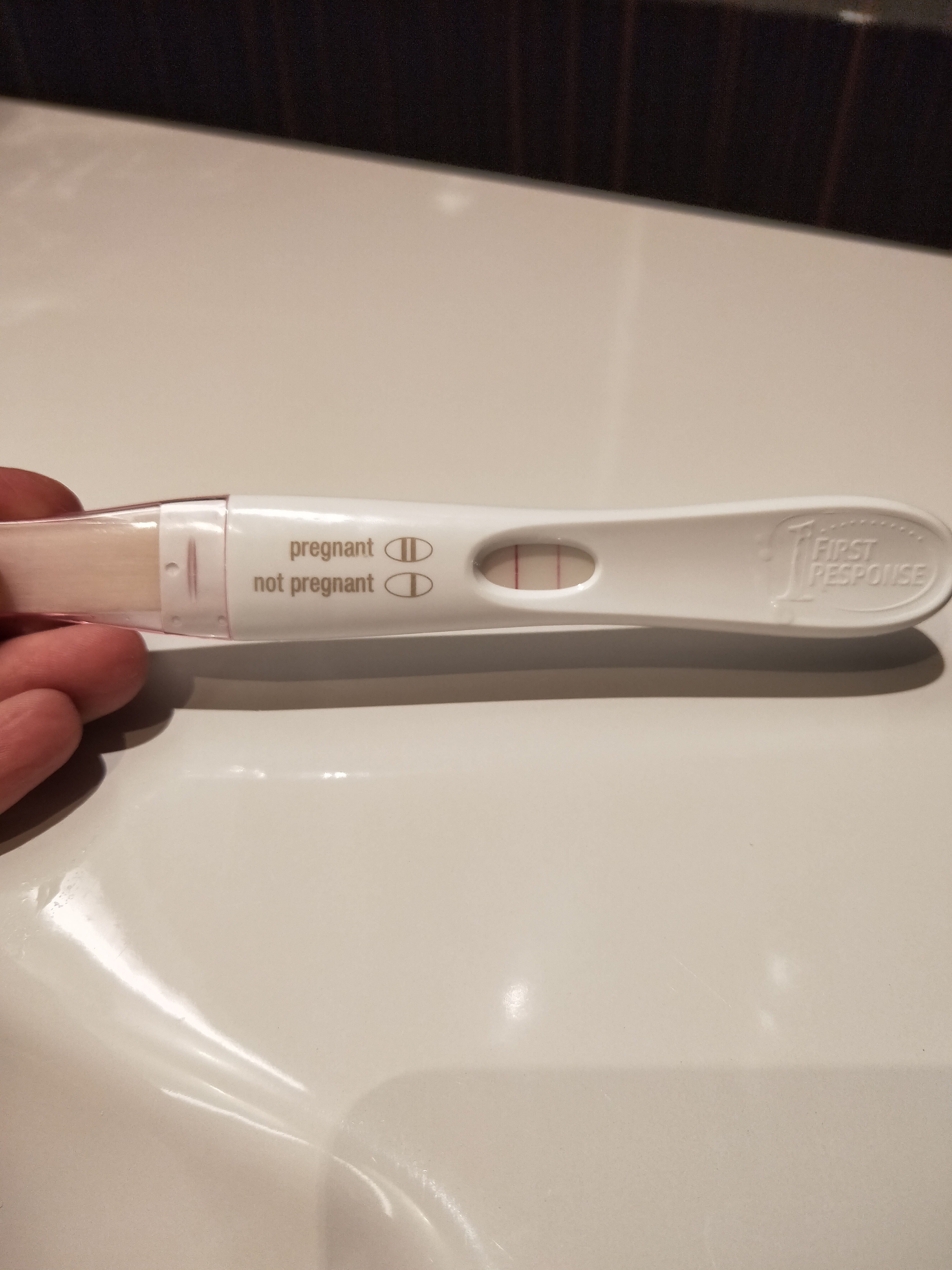 Due May 2019.
can't wait to cuddle you in our arms!
XOXO
We are having a baby!
We are having a baby!!! 🤫
3 years on: we've finally gotten our keys to our very own home last week on 8th September 2016!
We actually got our lawyer's letter to submit cheques and payment etc... and we were able to get our keys as early as mid-August but we wanted to avoid the hungry ghost festival.
Being the pantang person I'm becoming, we actually hired a fengshui master to analyze our house and give us some advice, based on the nature of the house positioning and our birthdays??? (don't ask me, I also don't know how to count 😂)
He shared some chinese practices (not fengshui) which people do when entering a new home:
1. Plant green beans around living room to symbolise future offsprings.
2. Sprinkle a mix of rice & salt at all corners of the house to ward off evil spirits and beings.
3. Roll pineapple in and shout "HUAT AH!"
.. so there we were, sitting blissfully in our new home with a pineapple and our keys.
This period will be a madhouse for us - the renovations, the wedding preparations, and the auspicious dates (and deadlines) we have to adhere to.. 😓😓😓
But is it crazy that i'm so happy and excited, albeit overwhelmed? It occupies my mind so much to the point I actually lose sleep because i'm so caught up with researching contractors/IDs/furniture and household items?!
Talking about sleep... here I am, in my hotel room in Los Angeles, fighting jetlag and trying to get some sleep after shopping.
Good night LA, good morning Singapore. 😪
18 August 2013: we took a leap of faith and signed lots of legal papers.
Current Mood:

awake
I always tell him NOT to get me flowers because it's a waste of money and I can't appreciate it.. but I guess a special occassion calls for a dozen roses 🌷 and my favourite Ariel, with Prince Eric (in Tsum Tsum form)
Wah seriously... need to go buy special balloons meh? 🎈
I totally suspected he was up to something because he has been asking me things like when I'm in Singapore (REPEATEDLY) and wanting to make dinner reservations for our anniversary (which I totally understand) - but he usually doesn't pry so it was very fishy! 🐟
Since I was stuck in Frankfurt on our anniversary, we had dinner postponed to the 25th till I was back.
Headed to Privé Cafe for alfresco dining, Keppel Bay Marina has a great ambience and it's so peacefyl. Food's pretty decent and affordable but I felt it's best to go in the daytime.. it's too dark at night (unless you sit indoors).
What we ordered/ate:
Charred Brocolli Salad ($17)
Great portion to share - comes with Virginia Ham, Avocado, Onions
Pulled Pork Sliders (3 pcs, $13)
My favourite dish of the night. The smokey sweetness from the marinated pork... yum!
Baked Snapper ($26)
Fish wasn't that fresh.. and the tomato sauce was a little overwhelming. Cous cous was hidden under the fish and soaked with the ketchup base 😂
Minute Steak Frites ($30)
Fries were good, but Vic said... "it could be better".
LOVED THIS! Green Tea Opera Cake ($7) - not overwhelming sweet (which I appreciated) & the matcha powder brought out a little kick.
I suggested catching a movie after dinner but he was like, "no I already planned to go Henderson Waves for a walk". Obvious, much? 😜
So I thought he was gonna just take a stroll, openly profess his love to me in the middle of a jungled park & propose.. but I think the real surprise was HOW he actually executed it.
Saw a light-stand & camera while walking over & I was like, "wah got people taking pre-wedding photoshoot leh!!!"
The set-up
Big thanks to these guys for making it happen! Thank you from the bottom of my heart.
When he got down on one knee & started talking, i couldn't even process anything (sorry!), still stuck in a dazed and shocked state. I was a sloppy mess after all the tears and such (which was caught on video) so hopefully i'll get to review that sweet/embarassing moment when we eventually get that clip 😂
Y E S.
I never pegged him as the romantic type (and I have VERY LOW expectations) but wah, I must say he totally caught me offguard with the whole set-up? And this is pretty close to my ideal kind of proposal ☺
Thanks for the well wishes everyone. Feeling the love!
XOXO
Okay so something happened last night. Victor finally popped the question and I said YES! 💍 🎉
Current Mood:

ecstatic
IT'S HAPPENING!
Although no official proposal has been made (ahem), it's okay because I don't need a ring on my finger to validate our love ☺
We booked our hotel banquet venue last December @ Carlton Hotel because we liked the ballroom & venue. Kinda glad we decided to plan a year ahead so we could enjoy the process and not rush into the planning!
More or less decided on my gowns for pre-wed photos and the actual day.. will share more soon. Maybe. 😉
SAVE THE DATE.
10TH DECEMBER 2016
#CARULLILEEWEDDING
We're 2 weeks shy of our 5th anniversary but I think it's apt to announce that...
I was lucky to have been in New York last week! it's the city that everyone talks about, the city where movies and shows get filmed, the city that never sleeps.
I am a foodie. A food junkie. I love to eat. So my travels involve alot of eating! I must say though, that eating out in New York is super expensive; be prepared to pay about $20-$30 USD for a meal (including the 15% tip...)
1. SHAKE SHACK
Ordered the shroom burger + cheese fries. there was cheese oozing out of the giant portobello mushroom patty... SO GOOD.
2. MOMOFUKU
One of my colleague brought me to this fusion korean-western food joint which was surprisingly worth the travel down to 14th Street. Apparently they change up their menu every few months to keep things interesting. We ordered the Smoked Trout Benedict, Thai-style Cabbage Salad and the Momofuku Bowl :)
3. BALTHAZAR
Probably the most overpriced and overrated place I went during my stay in New York. the place itself has a nice ambience and the food is alright... but it's not out of your mind. think Wild Honey kind of food/standard.
4. PERSHING SQUARE
I liked this one. This quaint cafe restaurant is just across Grand Central Station, thank God we managed to get seats at about 8.30am because the Q was super crazy when we left an hour later! Had the bagel with smoked salmon & cream cheese. The menu and prices are pretty affordable considering the prime location!
5. GODIVA CHOCOLATE
Located along the shopping street on 5th Avenue - gotta try one of the 5 drink choices they offer - at $6 USD each!
6. THE HALAL GUYS
Sadly, I didn't manage to try this but I always hear people raving about the 'chicken over rice' - it's one of those food trucks located along the streets so they have a few of them around New York.
7. MAGNOLIA BAKERY
Well, who hasn't heard of this? Definitely a must try in NYC! I had their carrot cake and it was decadent. I should really try their signature Banana Pudding next time though.
8. BAGELS
I lost count of the number of bagels I had. try maybe 7? I am a bread person so I really loved having bagels (with cream cheese) in NYC. saw different bagels with various flavours/toppings: poppy seed, wholewheat, sesame, herbs, plain, mixed grain. hmmmm... I miss this the most. Makes me wonder if there's any decent cafes with bagels in SG.
yum yum yum!
can't wait to get my fill of New York again soon ;)
XOXO
"Welcome to New York, it's been waiting for you..."
Current Mood:

grateful
Cliche as it may sound, I've always dreamed of flying but it just never crossed my mind in the past because I was fat (and y'know people always envision flight stewardesses to be damn slim and beautiful in their super tight uniforms!) Well, lucky for me, I shed some kgs off and decided to go try for it. And got in.
Flying has taken me to places I have always dreamed of going and I'm glad I have the opportunity to. Here are just some of the places I've been over the past year...
1. Maldives
2. Johannesburg, South Africa
3. San Francisco, USA
4. Frankfurt, Germany
5. Amsterdam, the Netherlands
6. Milan, Italy
7. London, UK
8. Moscow, Russia
9. Rome, Italy
10. New York City, USA
hope to share more pictures along with food recommendations around the world soon! ;)
safe flights always,
XOXO
So many of you have probably figured out what I have been doing for the past year now. I fly. I fly for a living. And i'm loving it ;)
What better way to end my university life with the Madcamp conference, where my team had the opportunity to work with Singapore Red Cross in coming up with, and pitching a communications plan to help them raise awareness of their thrift shop located at 62 Jalan Khairuddin in Opera Estate, in Eastern Singapore.
I had a fun time working with my group mates and spending countless hours of meeting and brainstorming, and of course filming a parody video! if you're interested, the link:
https://www.youtube.com/watch?v=EgOytsfkATQ
Some snapshots from our time at the thrift shop~
oh! and we totally didn't expect this honorary mention award, so it was a bonus!!! :)
It's been a great 16 months thereabouts, and I totally enjoyed studying in Murdoch university at Kaplan - although I must admit some of the assignments gave me headaches and sleepless nights... and all that referencing - so glad I'm done with all that!
I'm also glad I got to meet some really nice people in university who made class so fun!
On a side note, it's quite creepy when a friend of mine told me my secondary school mates (totally not close and not in contact with) kinda stalk me and somehow know about my future plans with my housing situation and all - SO FREAKISH! I don't know whether to be creeped out or flattered...?
I dont wanna give away what's in store for me after university on this blog as of yet, but if you're curious.. follow me @crystalcarulli on Instagram because I would definitely be updating there more openly and freely! :)
Closing this chapter of my student life, and embarking on a new phase of my life - so excited & I can't wait to share in a few months' time! :)
XOXO
I'm officially ending my last trimester at Murdoch University after I sit for my exams next week! :)
I feel that this is significant enough to warrant a blog post by itself... It's about our future home!

It's not a Build-to-Order (BTO), but an Executive Condominium (EC). We actually did ballot for a BTO queue number for the July release.. but the results will only be out in early September and it's already five times over-subscribed so what are the chances?! Anyways, this is how the story goes:
Last week, my dad wanted to look at some property to invest in so Vic and I tagged along. Heard about the Lush Acres EC in Fernvale area (Sengkang) and decided to go check it out. Because my dad is a private home owner, he is restricted to purchase a government housing development, so he was wondering if he could use my name and Victor's name to purchase because we are first-timers. I was feeling very negative about it because geez, it cost $800,000!!! A BTO costs only about $200-300,000 y'know. Victor, on the other hand, was saying how good an investment it is because of the surrounding private condominiums which are priced at a higher price, and it would be beneficial if we bought it now, and sell later (because we can match their pricing). Also, the EC will be privatised after 5 years, and will be a full-fledged condominium after 10 years.
We did some calculations and figured that we still have buffer time using the CPF monies, and also for me to secure a job next year after I graduate. Today, we went to the showflat, we were considered walk-ins because we missed the online applications (which will give priority).


Managed to queue and found a stack which we liked, thank God for Vic's cousin (who's our agent) or else we would have bought the wrong unit! We got the 3-BR unit which faces the pool, and got it on a relatively good high floor :) My dad is helping us pay the downpayment (like 20%) as part of his investment (which he will profit from if/when we sell the condo), so we just have to pay the 80% left in about three years time! I think the most tedious part about buying a house is all the paperwork, need to go find a lot more necessary supporting documents... we signed so many times today until I got cross-eyed X.X

Lush Acres @ Fernvale Close - our future home in three years' time :)
We love that this project is super exclusive with only 380 units and 4 blocks far apart from each other (which makes it really spacious), unlike any other ECs that have 8-16 blocks and looks super clustered.


Hmmmm, I am feeling VERY overwhelmed right now. It's like a mix of fear, anxiety, doubt and excitement:
1. I don't know if we're rushing into anything because it was discussed over a week with my dad
2. Financial worries start to kick in on whether we will be able to afford/sustain the payments
3. I AM SO FREAKING EXCITED and I can't wait to start our lives there! :)

I also want to say I am super blessed to have my dad, who willing invest his money and help us pay upfront for the down-payment. I love you so much!

I'm sure many of my friends will start asking me when I need to ROM because we applied under the Fiance/Fiancee scheme for first-timers. Lush Acres' expected TOP date (the date we get our keys) is estimated to be around November 2016, but this can usually be 3-6 months earlier. We will be required to show proof that we are married three months before TOP, so it's safe to say we will ROM in early 2016 I guess?

WOW. We've just taken a HUGE step (more like a JUMP!) in our relationship and I'm happy that I get to spend the rest of my life with this man, whom I absolutely adore and who loves me so much despite my very particular eating habits, my constant naggings and crazy mood swings! :)




... It's you & me against the world, babe :)
I BROKE MY DETOX AND CAVED INTO FOOD.
So I started my day with 2 glasses of lemonade and brought out another portion of it out to Orchard with my parents. They decided to have lunch at Toss&Turn, and me, being a salad lover, I had to take a bite....
So I tried to take small bites and tried to chew slowly because my stomach has not digested solids/food for five days now and it will go into shock if I eat too much/too fast. I felt okay... but after 15 minutes or so my tummy was doing some flips while I was shopping around. I guess it's the adjustment to the food and the need to kick-start my digestive system again. 3 hours later, I decided that I was okay and bought kueh tutu (the rice flour cake thing), and slowly nibble it on the way home in the car, downing it with lots of water... and my stomach felt okay too.
Went home and got ambitious, bought dinner back for my family which included chee cheong fun & hokkien mee. I quickly helped myself to the CCF and started chewing away, drinking home-made chicken broth soup...... then my stomach went crazy. I went to the toilet to puke everything out, and next thing I was going to the toilet to poop. so yeah, lesson learnt: DON'T BE OVER-EXCITED ABOUT FOOD.
After this saga, my maid juiced some oranges for me and I had two cups and felt instantly better x 1000!
EASING OUT
Easing out of the master cleanse is VERY important, imagine your stomach has stopped digesting carbs, proteins and whatever for a few days and introducing it back needs to be very gradual and slow. Here's the recommended steps to ease out of the master cleanse:
Day 1 of Ease out: drink orange juice (fresh) the whole day and water only
Day 2 of Ease out: Orange Juice or other fruit/veggie juice, some vegetable soup, and softened vegetables from the soup.
Day 3 of Ease out: Vegetable soup, raw fruits and raw veggie (salad)
Day 4: Resume normal diet but watch your portion :)
So it's gonna be a couple of more days of OJ and soup before I can really eat normally :(
THOUGHTS
The master cleanse has been quite an experience, it has provided me so much clarity and given me time to reflect what I want to do with my eating habits and in maintaing my body. I'll attempt to do this cleanse maybe once a year? :) I'm surprised that I don't feel hungry at all throughout the cleanses, just that my mental strength is so weak and I love food so much!
I'm sure most people will wonder how much weight I've actually lost.... not really the weight from fats but mostly water weight and muscle mass I guess? My weight will most likely come back up after I resume eating normally :)
So I lost about 3kg for 5.5 days on the master cleanse.
Physically, I noticed is that my tummy has become sooooo much flatter - I want to show before & after photos but I think it's quite indecent hahaha. My thigh don't retain that much water and also my skin is better (like I said yesterday). I also feel healthier and clean internally, sounds weird but I don't know how to explain. It's like all the shit and stuff in my colon is being purged out in a way.
I would recommend this for people who desperately need to shed some weight NUMERICALLY (because I think its safer than starving yourself or being anorexic/bullimic), but please make sure you read up and research more on the detox itself before doing anything. Btw, I need to emphasize that
IT IS NOT A WEIGHT LOSS DIET. IT IS A DETOX.
***Disclaimer: I am not an expert in this cleanse. These are just my thoughts & opinions :)
TODAY WAS INTERESTING.